ACW Christmas Bake and Craft Sale
ACW Christmas Bake and Craft Sale
Friday, December 1, 2017

Important: This event has already occurred.

9:00AM - 12:00PM
Trail Bay Mall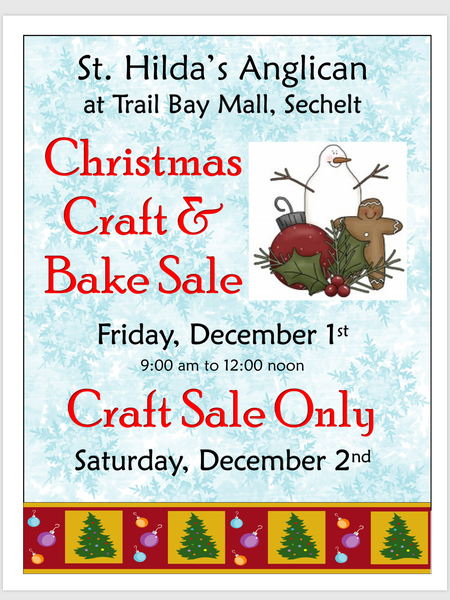 St. Hilda's ACW Christmas Bake & Craft Sale at Trail Bay Mall
Friday December 1 9:00 am Bake & Craft Sale
Saturday December 2 9:00 am Craft Sale only
The ACW is in need of your baking and crafts. Always popular at the Bake Sale: Bread and Rolls, Dessert Bars, Cookies, Mincemeat and Butter Tarts, Pies, Cakes, Shortbread, Welsh Cakes, Jams and Jellies, homemade Candy, Gingerbread Men and Christmas Cakes. Thank you for your support in furthering our missions in Sechelt and Internationally.
Return to Events
---