Monday, December 23, 2019
7:00 - 9:00 pm
This event has already occurred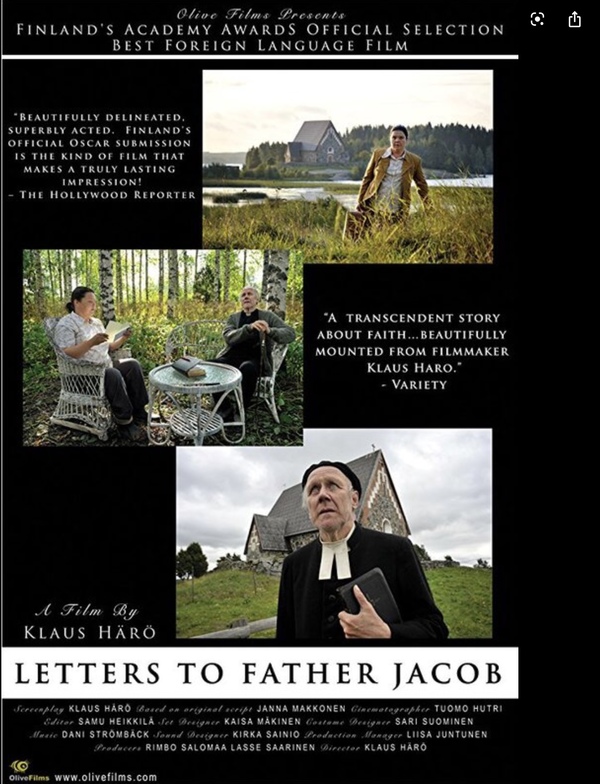 Theme of Love. Letters to Father Jacob
With few options, newly pardoned convict Leila agrees to work as an assistant to a blind pastor. Father Jacob spends his days answering the letters of the needy, which Leila finds pointless. But when the letters stop, the pastor is devastated and Leila finds herself cast in a new role.
Co-writer and director Klaus Härö has made a lean and intensely focused drama about loneliness, faith, the dark night of the soul, and the redemptive power of love. (2009, in Finnish with subtitles)

The surprising finale to Letters to Father Jacob is an inspiring tribute to love and forgiveness as the linchpins of ministry and the essence of the Christian faith. This frail and vulnerable minister doesn't just quote St. Paul's paean to love in I Corinthians 13, he actually incarnates it.