September 6 - 7, 2019
7:00 pm
St. John the Evangelist Church. North Vancouver
This event has already occurred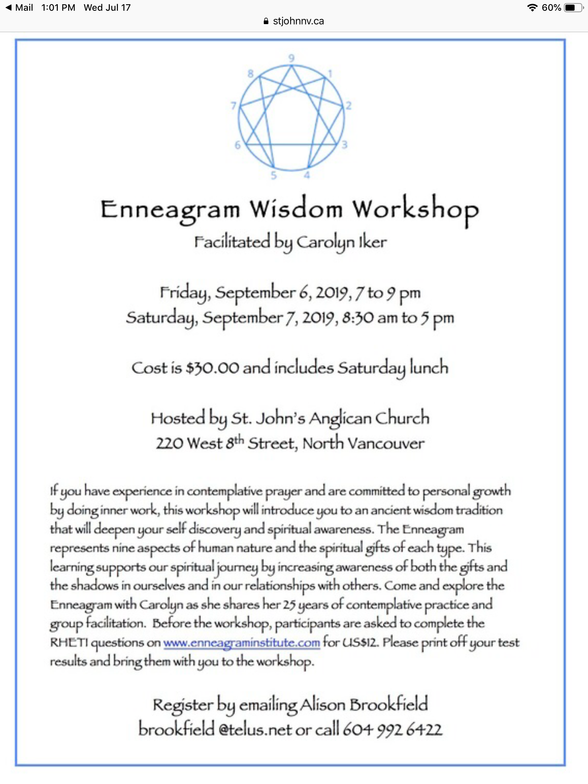 Enneagram Wisdom Workshop with Carolyn Iker
Friday, September 6, 2019, 7 to 9 pm and Saturday, September 7, 2019, 8:30 am to 5 pm
Held at St. John's - Cost is $30.00 and includes Saturday lunch
If you have experience in contemplative prayer and are committed to personal growth by doing inner work, this Enneagram Wisdom Workshop will introduce you to an ancient wisdom tradition that will deepen your self discovery and spiritual awareness. The Enneagram represents nine aspects of human nature and the spiritual gifts of each type. This learning supports our spiritual journey by increasing awareness of both the gifts and the shadows in ourselves and in our relationships with others. For more information, please email Alison Brookfield at brookfield@telus.net or call 604 992 6422.