September 29 - 30, 2019
8:30 am
St. Hilda's and wider community
This event has already occurred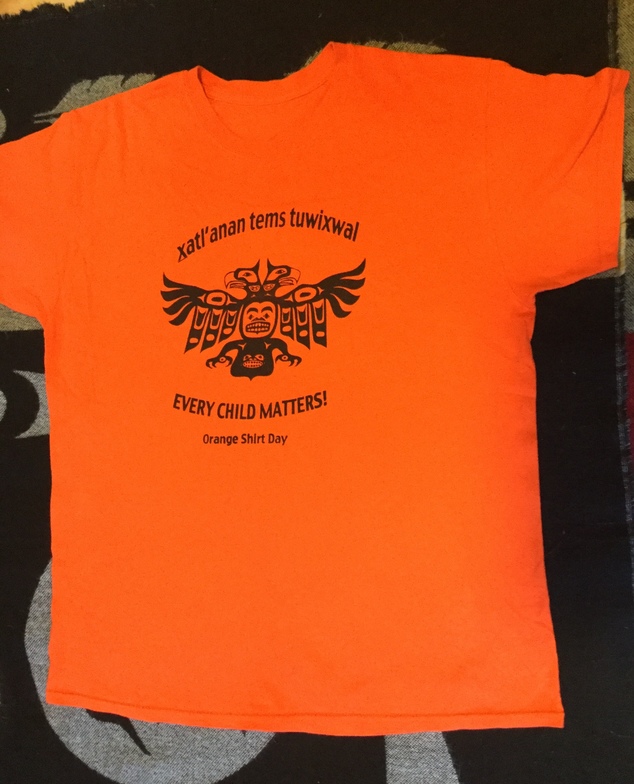 September 30 is National Orange Shirt Day
In addition to September 30 Orange Shirt Day will also be celebrated on September 29 at St. Hilda's
if you are interested in purchasing an Orange T-shirt designed and printed by Candace Campo of the shishalh First Nation
contact David Moul at 604 886 7458 or at dmoul@dccnet.com prior to September 10.
The purpose of Orange Shirt Day is:
To support Indian Residential School Reconciliation
To create awareness of the individual, family and community inter generational impacts from Indian Residential Schools.
To create awareness of "Every Child Matters".
For more information see the accompanying link Orange Shirt Day