Monday, September 30, 2019
7:00 - 9:00 pm
This event has already occurred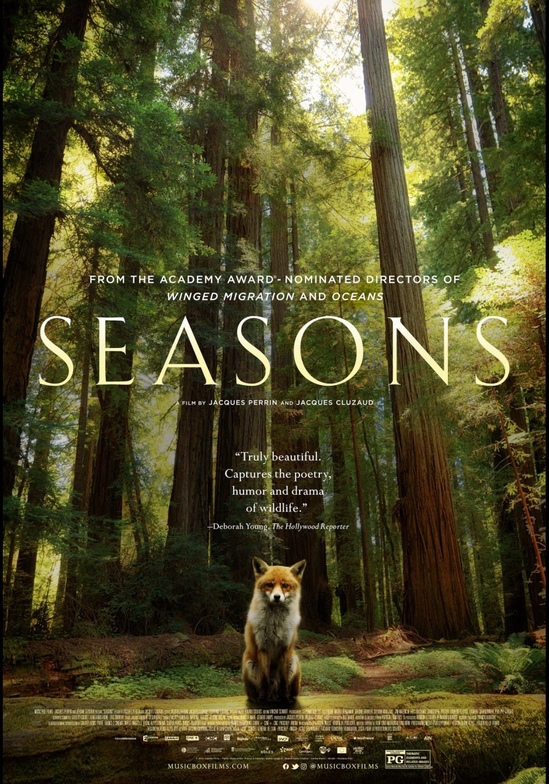 Seasons
An immersive experience of what life was like for animals and early humans during the Golden Age of the forest.
At the end of the Ice Age, 80,000 years ago, wild animals lived in the Golden Age of the forest. It was a time when everything moved in sync with the changing of the seasons.
Jacques Perrin and Jacques Cluzaud are the directors of this eco-drama conveying the early story of Europe as it unfolds within one distinctive place that many animals experience as home. Four years in the making, this French nature documentary was shot in France, Norway, the Netherlands, Romania, and Scotland.
As we open our hearts, minds, and souls to this forest wonderland, we sense our sacred connection with these wild animals. They possess their own intrinsic worth and goodness and their own unique map of experiences. The Lord of Life created animals with the same breath as humans and we need to constantly be reminded of their kinship with us.
See our Fall lineup in the file below