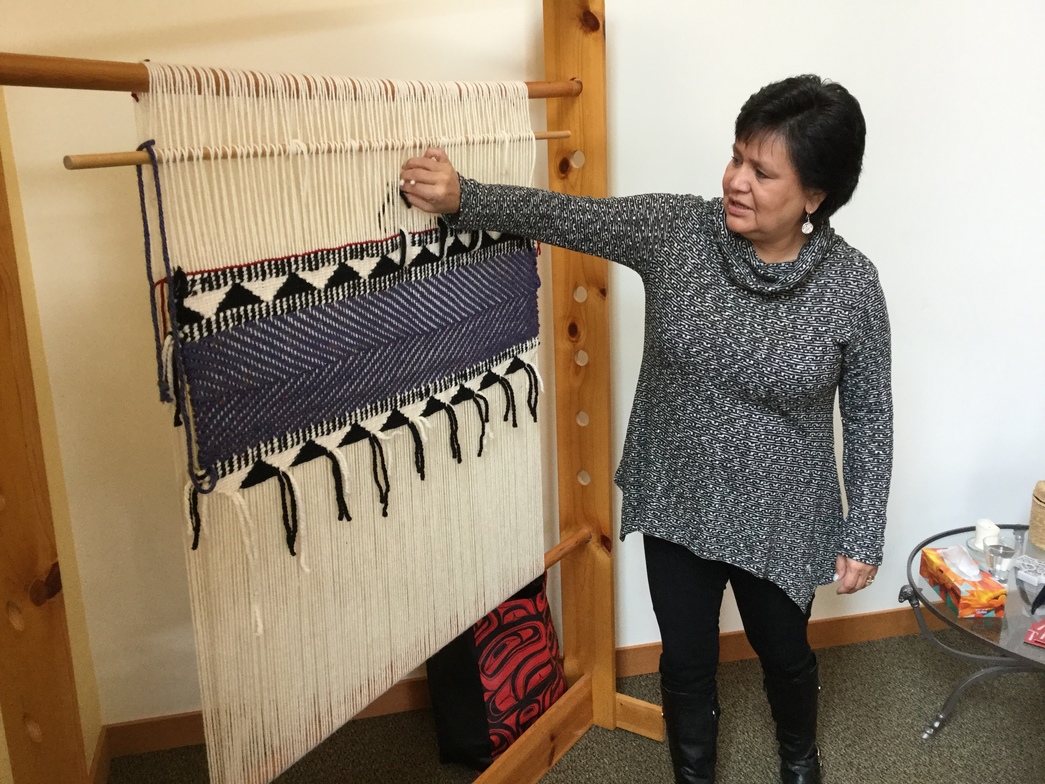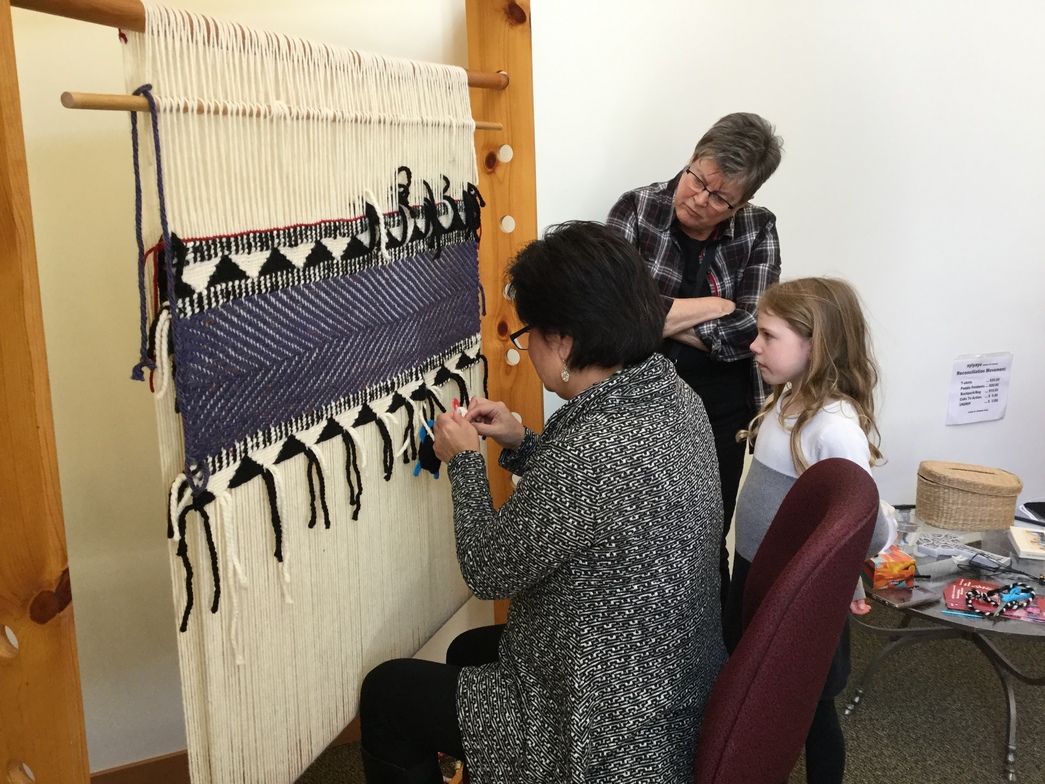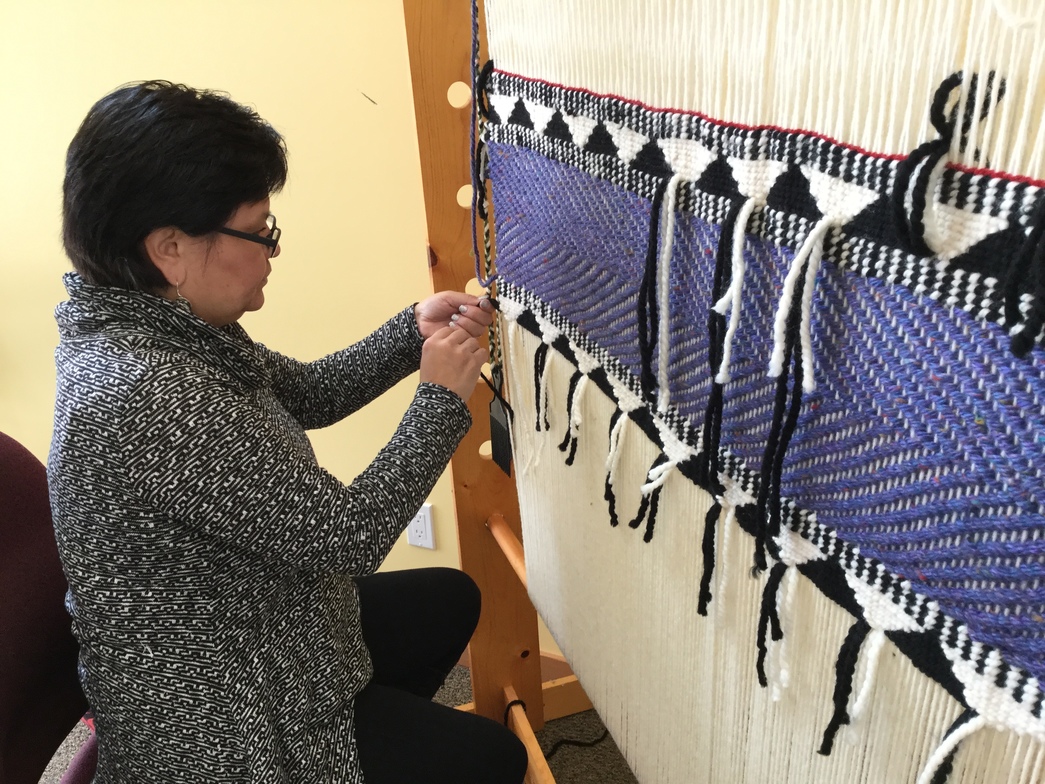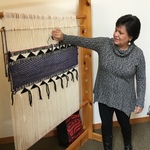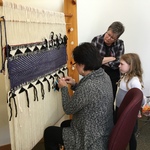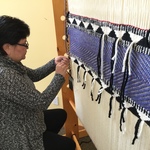 ch'elkwilwet Raquel Joe from shíshálh Nation hosted the public weaving of her new blanket at St. Hilda's this week-end from 11:30 am - 2:00 pm. A great opportunity for parishioners and community members to experience reconciliation by making a blanket together. Raquel's blanket design is of the Inlet at sunset and is called "xaws sk'ilt" (A New Day).
See more photos on St Hilda's facebook page.
Comments for this post are now off.