Labyrinth
The labyrinth at St. Hilda's was constructed in the Spring of 2002. It is an 11 circuit meditation labyrinth similar to the one found embedded in the floor of Chartres Cathedral, in France. It is open for meditative walks at anytime.
Early in July, 2023, the parish of St Hilda's worked to renew its labyrinth, with help from guests currently residing in the church annex while RainCity's Sechelt facility is being renovated following a fire. The labyrinth, which can help walkers find deep spiritual meaning or simply a few moments of peace in a busy day, was first constructed in 2002, and follows the pattern of the famous labyrinth at Chartres Cathedral, in France.
The labyrinth at St Hilda's is used by neighbours, yoga groups, girl guides, and community visitors, as well as parishioners. The labyrinth has been repainted several times, the last time in 2015. Its refurbishment is long overdue, and St. Hilda's was already making plans to organize this work when annex residents came forward with the offer to repaint it as a thank you to the church. The re-painting took place during the week of July 10 to 14, as a collaborative project involving parishioners, annex guests, and the wider Sechelt community.
There is an information sign and brochures available near to the labyrinth's entrance.
The Labyrinth was updated Oct2023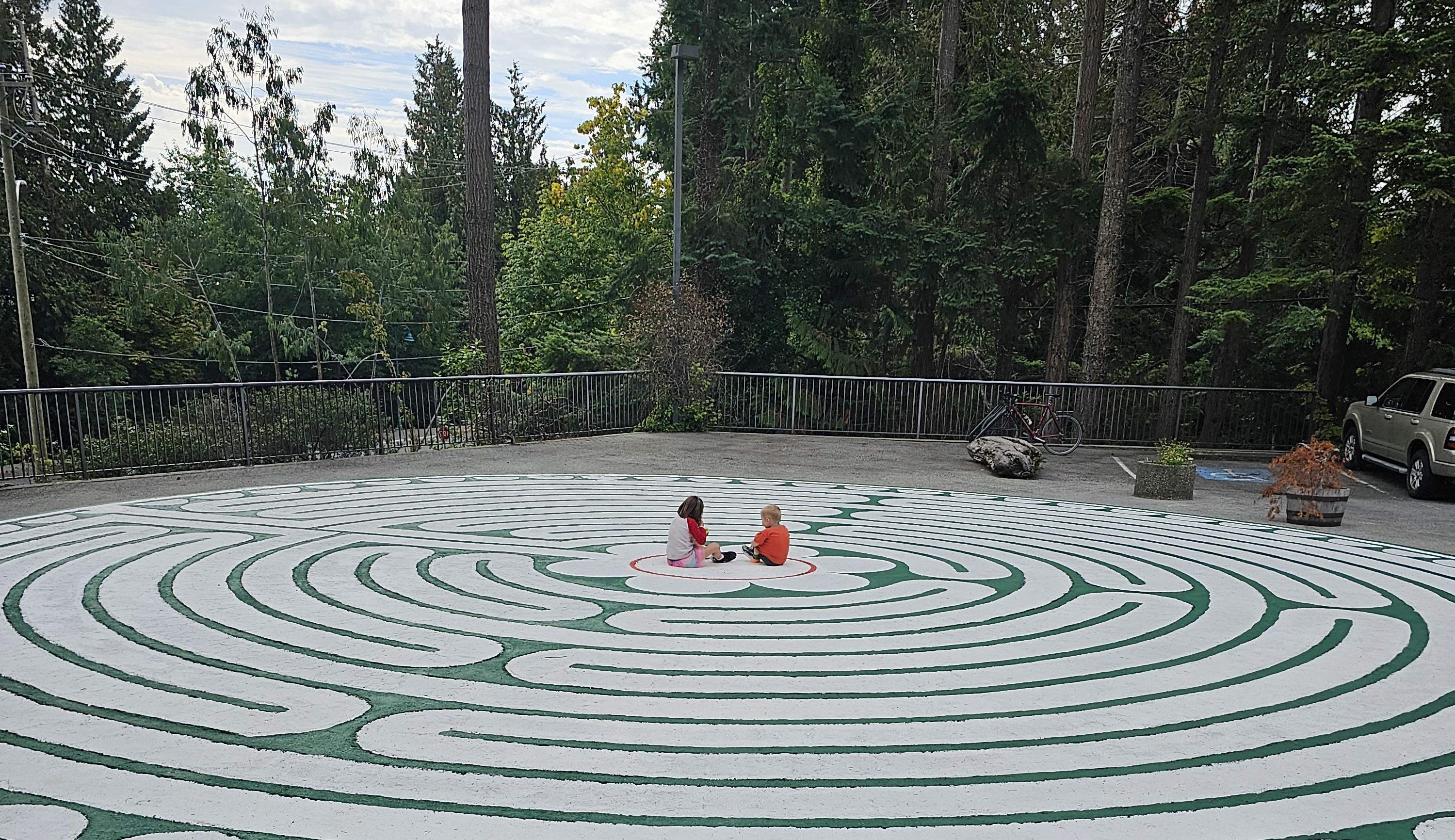 Labyrinth Update update news & photos

<![CDATA[b3U0Z05nUXZwTm5qeUJjUVlTNGxsNnZEZ2NGeFJwcU1xOXNadXFtY2RKYzFKdjVtV2VxLzlOK29OY0xXV0xxUlBzUlhzcUswdEFLSHp6TkJ5TXZCRjZhYXNqaFgwUzJQMU1zK0J6UGN5TGRtcUVnVHJiTzIxYk1DaktXc0RJcDAtLU5zV053YkdlZGR4ZzRRNGJTNXc0ZHc9PQ==--3e2b6a91638c26af5a29cc2d0addd1fe61a4967c]]>